Owls! Who doesn't think they're cute?
I made Owl Cake Pops for a children's musical here in Hannover, Germany, where I live. I have been making cake pops for them for the third time now and working together is a lot of fun, especially when I make cake pops for the kids!
The Musical is called Three Wishes for Cinderella (1973) – I have watched that movie as a kid and not just then, every year it is on TV during christmas time and I watch it at least once a year. Brings back childhood memories. Have you seen it? It's very oldschool!
So I thought, Owl Cake Pops would be perfect for the musical!
Unfortunately I could not be there that evening, because I was laying in bed with the flu. Bummer!
I love watching the kids getting their cake pops, with big eyes, all excited to try them. Next year I will be fit for sure!
In case you are visiting Hannover and want to check out the musical:
You can check out the musical until January 2015!
If you want to make the cake pops yourself, I will try to explain here. Unfortunately I totally forgot to visually document the process.
I used my go to recipe:
Oreo Cake Pops (click here for the recipe).
Mold your cake pop base into heart shapes, dip them in pink chocolate candy melts, let them all dry and then dip them a second time, in dark chocolate melts, but not all the way through.
Basically I used the same technique like with my groom cake pops, check out the video here:
Most people are interested what I used for the eyes:
For the eyes I used Candy Necklaces. I bet you remember those from your childhood :)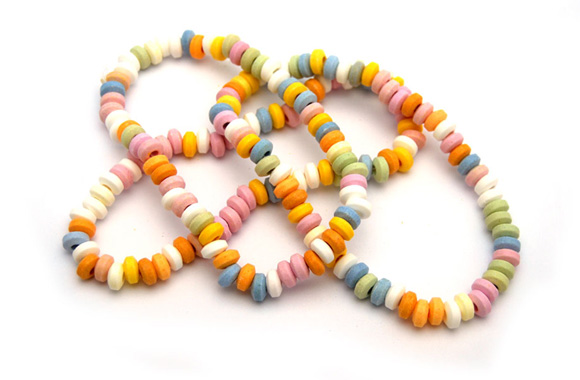 Those are not available everywhere, that is why I order from Amazon a lot. Of course you can only use the white ones.
For the wings I used sugar hearts, for the claws I used what I had at home: mini flower sprinkles.
You can use any kind of sprinkles, lots of designs work.
For the other decor such as bows etc. I used sprinkles such as Wilton Jumbo Daisies Sprinkles etc.
It's so important to use tweezers, ladies and gents. Otherwise you will make a mess :)
Looking forward to see your owls, people. Please share them with me on my Facebook Page or on my Instagram account and tag me: @ninerbakes!
Adios :)